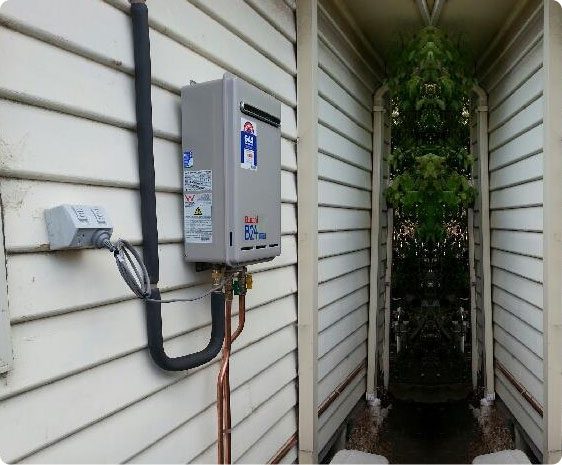 Total Plumbing wants to get you into hot water. But, only energy efficient hot water. So we supply an install only Australia's leading brands of energy efficient 5 and 6 star mains pressure storage and instantaneous gas hot water systems, like the Aquamax gas storage units.
We're also big fans of the Rheem Stellar mains pressure storage units. They're five star rated which means they use less gas than models with fewer stars, and they have fast hot water recovery so they're ideal for large families. Naturally, they are 100% aussie too.
With up to 6 star rating, the Rinnai continuous flow hot water systems deliver non-stop hot water efficiently and at very low cost compared to older systems, all in a very compact package AND a 12 year warranty on the heat exchanger. What's not to love?
Fast water heater repairs and new water heater installations including continuous flow water heaters, heat pump water heaters and solar water heaters.
We're the hot water experts in the area, so give us a call for a no obligation quote to upgrade your ageing hot water system.